Flower season begins
We just got our awnings up in time to receive our first order of annual flowers and vegetables. Within the next few weeks, our company will be installing them, but we will have more annuals coming… Give us a call today and so we can schedule our design expert to come and build a plan for your home or property.  Each year, we will be rotating design/flowers to give variety and help beautify your property.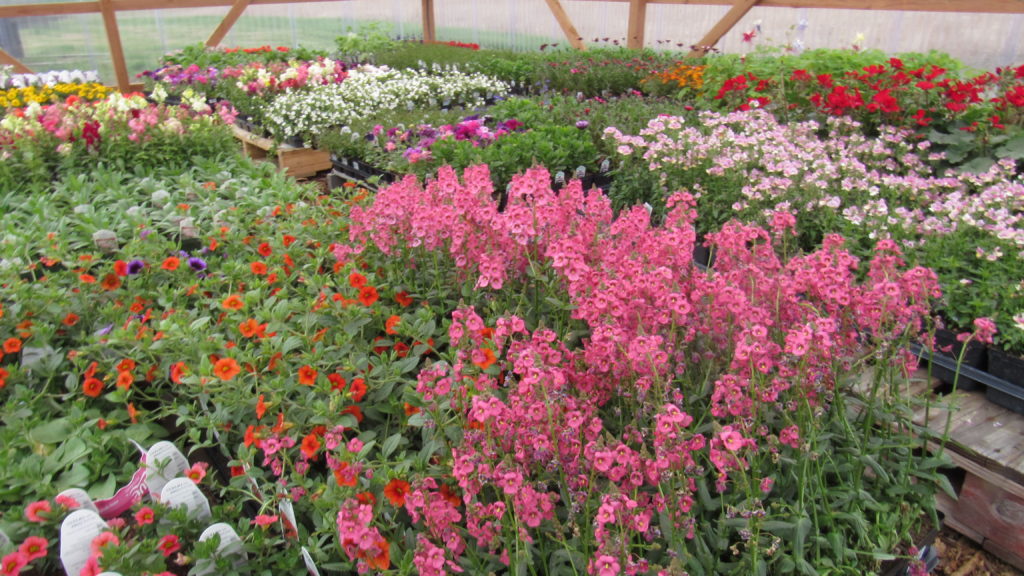 As you can see, we have a wide variety of plants and all kinds of colors!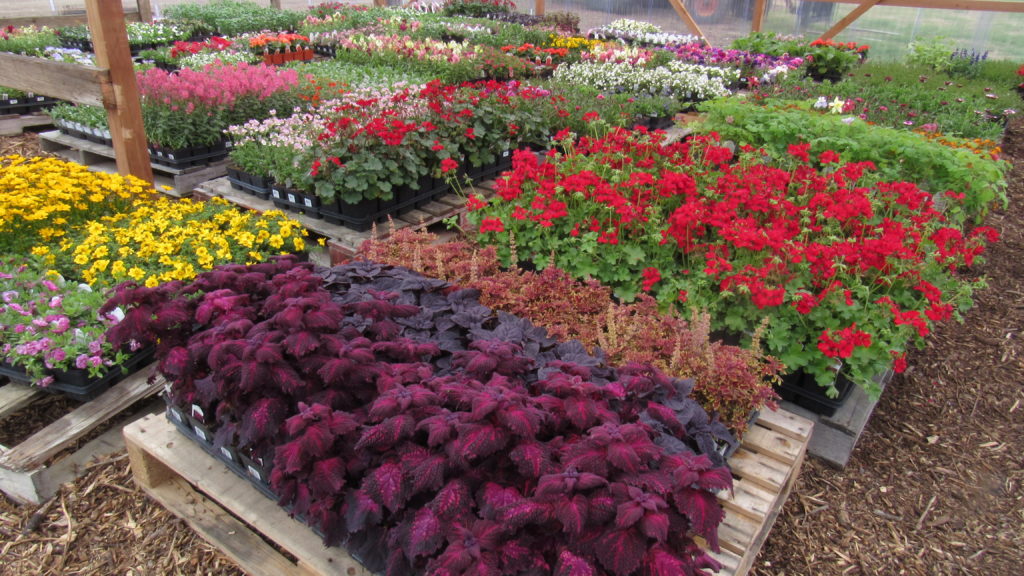 We have also been preparing for the summer by burning ditches and putting up new fences.