History
Originally purchased due to its fertile ground and scenic view, the 12 Mile Farm has been in the family for over 75 years. To this day, the farm still holds the original barns, out-sheds and home, all built before the early 1920's, dating the place to be over 100 years old.  We have maintained and preserved these buildings and have been grateful for the farm that has served our family so well over the last decade. We are also thankful for our rich Montana/Wyoming heritage and deep roots in the agricultural industry as it has taught us to work hard and always perform to the best of our ability.
Hay Varieties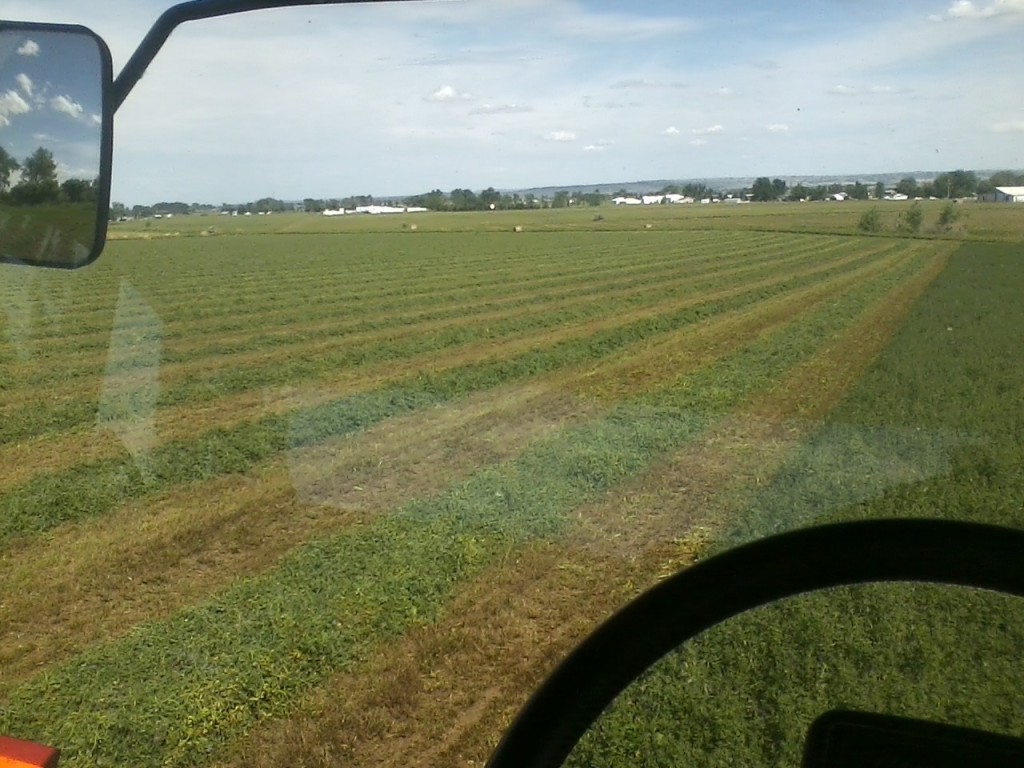 12 Mile Farm offers customers an option in hay with our straight alfalfa, alfalfa mix, or straight grass hay.
Our straight alfalfa fields are 60% Roundup Ready Alfalfa, allowing you to choose what best fits your feeding program. By purchasing roundup ready alfalfa we not only benefit from higher yields, but our customers are satisfied knowing that their product is free of potential weeds and grasses. We not only serve our local Billings community, but we also have many customers in existing counties all throughout Montana and into Wyoming.
The alfalfa/grass mix stems from older stand alfalfa fields planted with Big Horn Mix and Alfalfa Orchard Grass Mix.
We have straight grass fields with the previously mentioned grasses, along with some clover and timothy planted in them.
Hay Production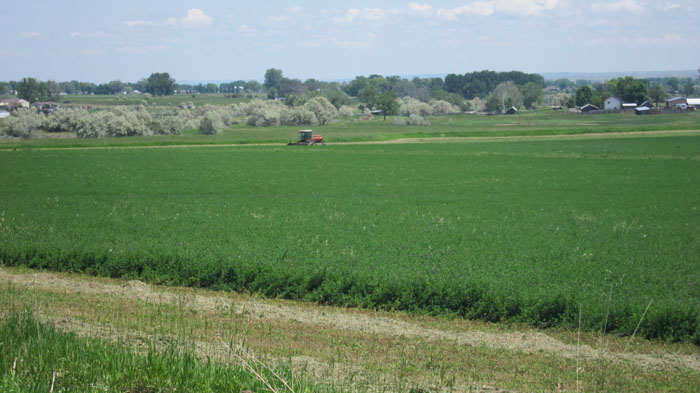 12 Mile Farm has consistently raised three good cuttings of alfalfa hay and two cuttings of grass/grass-alfalfa mix each year.
The farm outsources fields- mainly alfalfa fields- needing rotation to farmers who then tend to the crops themselves, leaving us to focus on hay production rather than roll crops.
Because the ground is irrigated, we like to load the semis and trailers right out of the fields within a week of baling so we can get water back on the fields.
If you are interested in hay, feel free to contact us via phone, email and we will respond back to you as soon as possible.