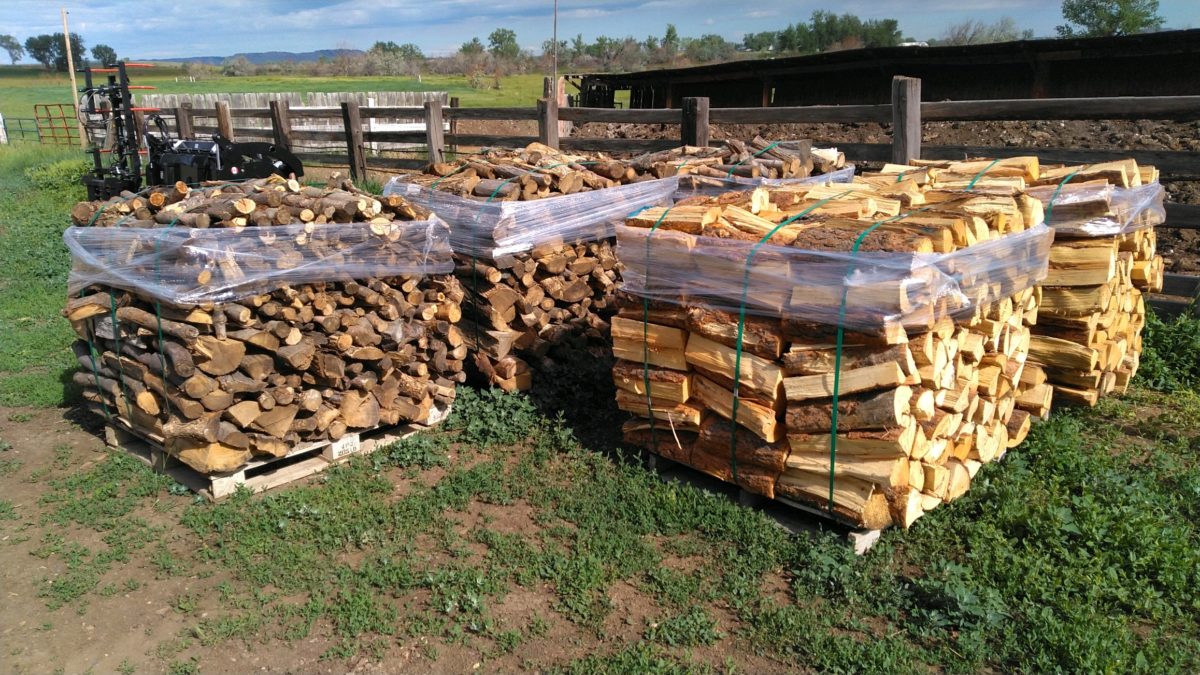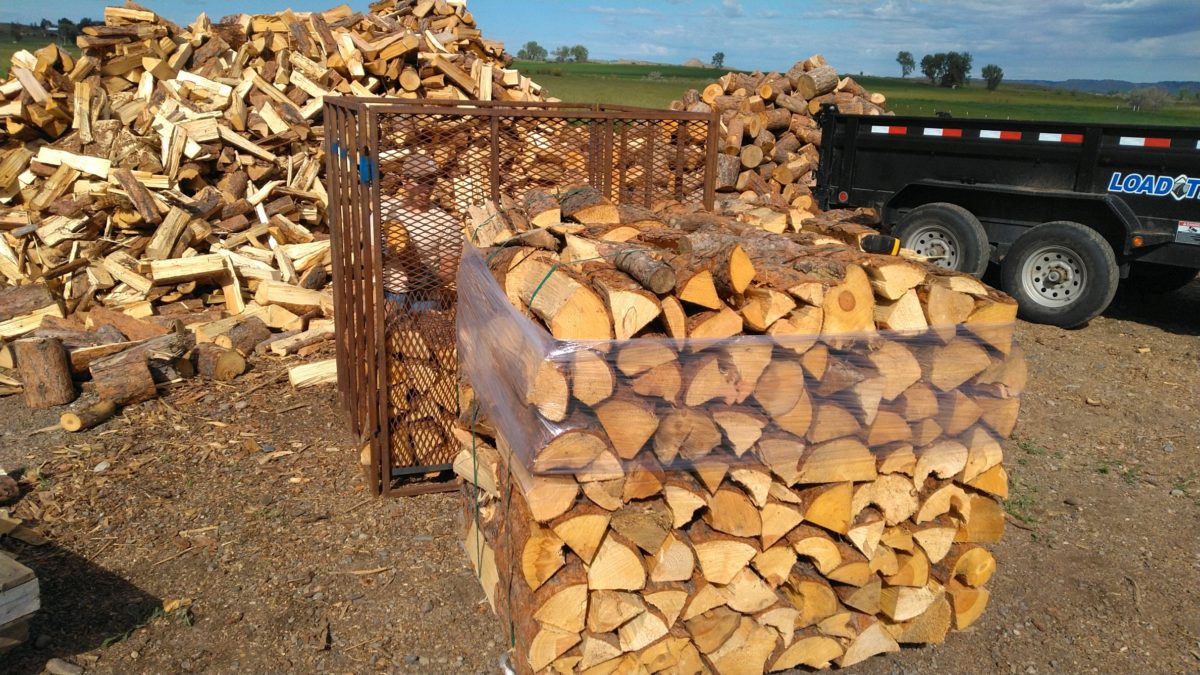 All wood is cut to length (16″) and split, unless customer requests otherwise.
Free Delivery within 10 miles from our location (Full cords only)
Buy more than 3 boxes and we will discount the wood
Low Grade= $150/Cut Rounds (Poplar, Cottonwood, Aspen, Willow, Elder, etc.)
Mid Grade= $260/loose cord
High Grade=$230/half cord pallet
$2/Loaded Mile Delivery Fee after the 10 miles (Dry conditions) $4/loaded mile otherwise
The Load of loose wood is dumped onto property- We need to be able to drive to location in order to dump- if not, additional fees apply
Boxed Firewood= 1/3 cord of firewood delivered, and set on site at your location. We have to be able to fit though a 4ft gate. Free delivery within 10 miles of our location
$140/box Mid grade
$160/box Half and Half (High and Mid)
$180/box High grade
Palletized Firewood= High grade; Mid Grade only- This measures 4'x4'x4′ (Half cord)- It will fit in the back of most trucks; If you are wanting it delivered and set somewhere, we would recommend using our 1/3 cord option otherwise the pallet will just be broke and dumped at site.
Tossed Firewood = Our bulk split firewood is measured at 170 cubic ft tossed, an increase in volume to make up for loss in airspace when stacked.
Rounds are stacked at less volume than 128 cubic ft- making up for the difference when split and stacked.
Stacking costs- $75 per cord.